A 'Behind The Scenes' Commercial Photoshoot in Wiltshire
I can't tell you how wonderful it is to be back to work! Of course I've never actually not been working, there's always something to do when you are self employed and I have been photographing smaller items at home while we have been in lockdown. But with the gradual easing of restrictions to allow some businesses to restart it's been fantastic to leave the house and shoot.
The lovely Victoria of Secret Garden makes the most beautifully scented candles and wax melts and we just happen to live in the same little Wiltshire village. Victoria has been waiting for a 'behind the scenes' shoot so that she has some fresh and up to date images for her social media. After a discussion about current advice and social distancing we decided it was now appropriate to go ahead with the shoot and we decided to create a time lapse video at the same time.

I must admit it's not quite how I expected future shoots to look but it was great fun, it looks a little like a dance in the video as we both take care to keep a distance and not be at the work surface together.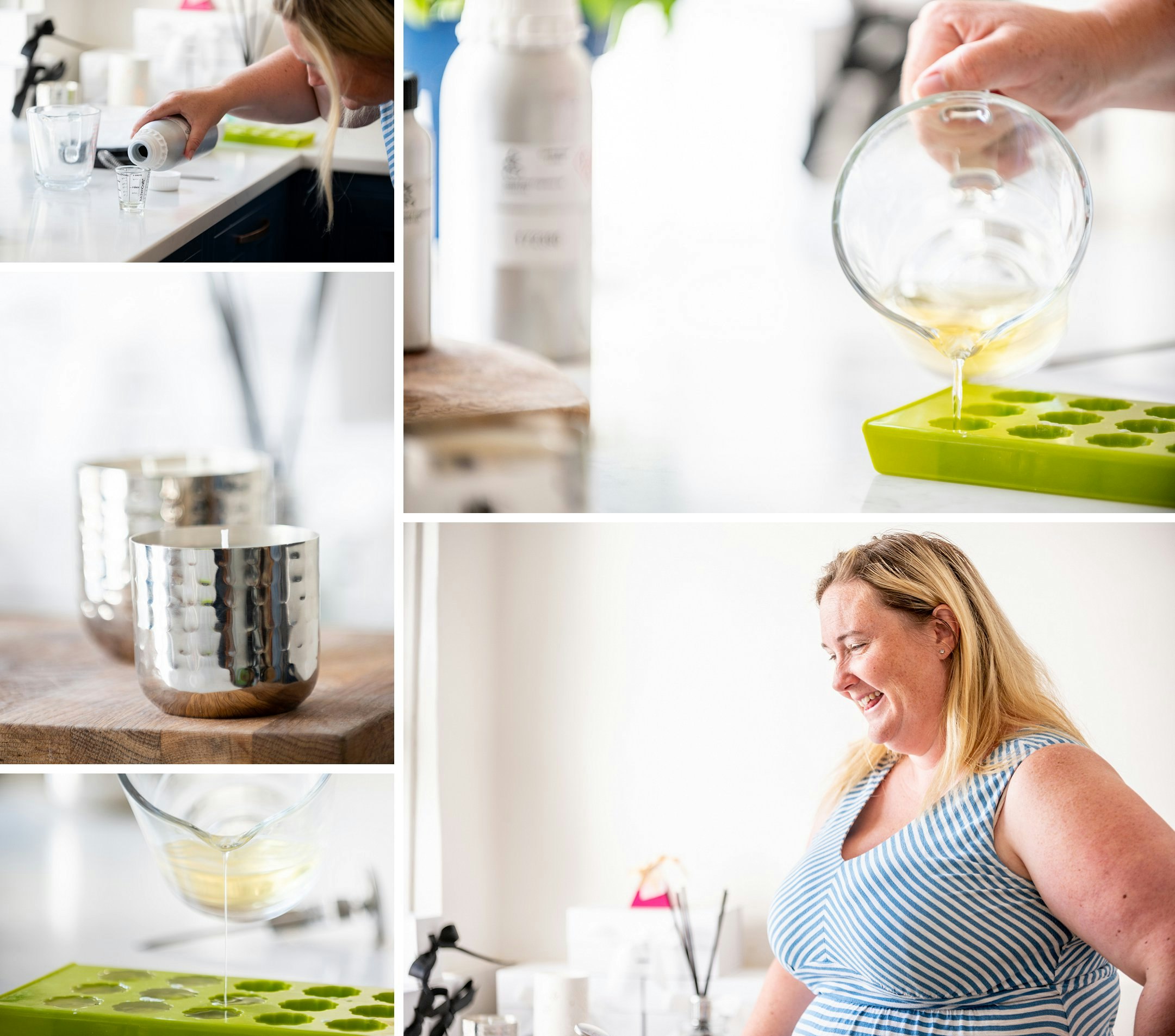 It's good to know that although shoots won't quite be returning to 'normal' for some time they can still be done in a way that feels safe, I must confess I feel more at risk doing my food shopping than I did during my time with Victoria. Wherever possible I will be shooting outdoors, and of course observing social distancing at all times. Before each shoot I'll be having a conversation with my clients about Covid safety so that together we can plan how to minimise risks.
If you would like to discuss a safe approach to your own photoshoot, whether it's headshots, products, behind the scenes, or something completely different, please get in touch via the Contact Page.
If you would like to learn more about Victoria and Secret Garden's fantastic range of vegan scented products you can find her via the links below:
Website - www.secretgarden.uk.com
Facebook - www.facebook.com/secretgardenersuk/
Instagram - www.instagram.com/secretgardenukcom/